How your health and lifestyle will affect your Annuity Rate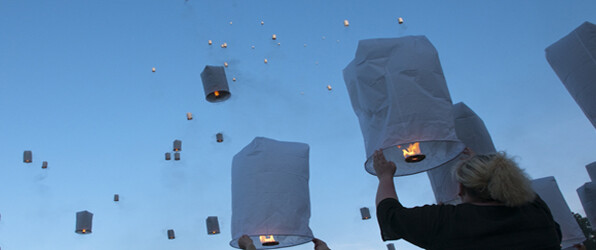 As consumers start putting more emphasis on their retirement, it becomes increasingly apparent that there are a multitude of annuity options currently available. There are a variety of different types of annuities, as well as schemes, rates, and enhancements. The entire process of choosing the right annuity can be quite daunting for the average individual. It has been recently estimated that somewhere near one out of every three consumers is eligible for a specialized annuity, an enhanced annuity, and is not receiving the benefits of this annuity which provides for increased income throughout retirement. In order to qualify for this specialized annuity rate, consumers must meet certain criteria, criteria that focus on lifestyle choices.
An enhanced annuity pays out a higher income than a standard annuity for those consumers that are in a poor state of health. They operate on the assumption that those who qualify will have a shorter life-span than those who are in perfect health. This means that the money in the fund of an enhanced annuity can be paid out quicker and at a higher rate because it is assumed that the length of the payout period will be much shorter.
Eligibility Factors
An enhanced annuity does require qualifications. An enhanced life annuity can be paid out to those consumers who partake in certain lifestyles, even including those who are obese or smoke cigarettes. The basis for an enhanced annuity is that the consumer is less likely to live a full life, so the insurer can pay out more each year that the consumer is actually alive. Essentially, by making poorer lifestyle choices, the client is able to receive more income during each payout throughout their distribution period. Again, it is assumed that the payout period will be shorter than with a healthier individual. Therefore, the insurer is taking the risk of paying out at a higher rate.
For many consumers, especially those who qualify for enhanced annuities, it is simply a lack of information or research that prevents them from following up on potential benefits. This is why it is so crucial for consumers to do their due diligence with research and to consult with an independent financial adviser whenever possible. Gaining the insight from an insurer or adviser who knows all of the qualifications for each annuity type, including an enhanced annuity, can be extremely worthwhile and financially beneficial for those consumers who qualify and may otherwise be unaware.
There are also some life-threatening illnesses that would qualify an individual for an enhanced annuity. These can include a variety of illnesses such as heart disease, a history of strokes, organ failure, or even Multiple Sclerosis. For those who would like to qualify for the benefit, especially based on lifestyle choices, consulting with an independent financial adviser can truly be worthwhile. The benefit of qualifying for an enhanced annuity is worth the added research and consultation. The consumer is able to receive a higher income based solely on their lifestyle choices. The premise here is that the client will not live as long as a healthier consumer. Here, the client will reap the added benefit if they do outlast their life expectancy. The insurer would reap the benefit if the client does not live as long as is expected. Regardless, the consumer has nothing at all to lose by applying for an enhanced annuity. They may stand to win a much larger share of money during their payout period just because they spent the additional time to look at all of their options and make the most educated decisions on planning for their future in retirement.