Sort Yourself Out – Think Retirement Solutions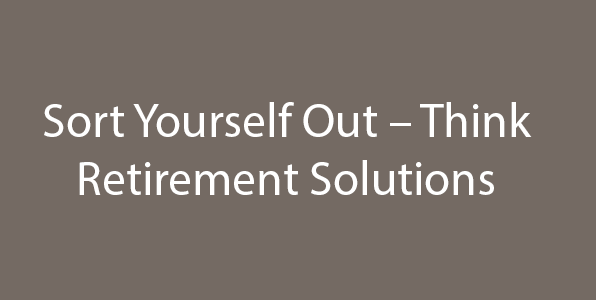 It is a sad fact of life that many people leave it far too late to sort out their finances before they reach retirement age and it happens all too often that people suddenly think of this in their forties when it is much harder to build up a decent nest egg. Some are at least property rich in that they own their home so possible options like the Stonehaven equity release is a possibility. For others it can be difficult to retire at 65 even after paying attention at 40 to start saving.
We should all be thinking of our retirement from the moment we start work in our teens or twenties which means that we have time to plan to the maximum and work on our long term pension needs. Yet life rarely goes the way we plan and some can make and lose retirement plans twice over during their early years. Thus considering other options based on your situation might help.
Why Equity Release?
With a Stonehaven equity release plan we won't have to wake up to the fact one day that we have reached retirement age and have failed to plan properly. Stonehaven offers an interest only lifetime mortgage for retirees. Anyone over 55 can take advantage of this plan as long as they own their home or can use a portion of the release to pay off the existing mortgage.
Lifetime mortgages are just one form of equity release. You also have home reversion. In a nutshell it requires you to be 65 years of age, you sell a portion of your home or the entire home, but live rent free under a lifetime tenancy agreement. For some this is more comfortable than a payment upon death or retirement home move.
Knowing the Possible Steps
It is important that whatever steps you take, you take them wisely as even a slight variation in the interest rate being earned on the savings or pension over forty years or so can make a huge difference to your lump sum or monthly pension at the end.
However strapped you are for cash, try to put some aside each month into an approved pension plan and check which schemes offer the best rates of interest as well as which ones are eligible for any tax relief.
Equity release works by offering tax free cash to you when you need it. Rather than putting money aside you might not have, you gain funds that can carry you through retirement. It sounds great, but as you know there are always disadvantages to any financial product. If savings accounts or pension plans are not enough or you did not have enough time, then consider an interest only lifetime mortgage.
The Help is in the Details
With an interest only lifetime mortgage you use money you have saved in property. It is just that you cannot access it unless you have an equity release. So you decide on a plan where you make a small monthly payment for the rest of your life in return for a comfortable living. At the end of your life the principle balance is repaid in full by selling the home. The rest of the home value is then given as an inheritance to your children.
Did you see that? You went from not having enough money to live comfortably to leaving your children an inheritance. Yes, you could downsize your home and take the partial amount from the sale and use some to buy a new place. This works for some, but if you are attached to your home this is an option to keep it at least for your life.
The deal hinges on you being able to make the payments of interest. If something happens later you can always rollover your interest only lifetime mortgage into a different Stonehaven or other lender product. You do have options so you should never think that losing your savings or not saving soon enough is a complete nail in your financial stability for retirement.
Although it may seem early to start saving for retirement, you will be glad you did so when you count on it most. It is never too late to start making proper plans for retirement. While your life might not be as ideal as you hoped and you may need to take advantage of Stonehaven equity release at least this is a potential solution. At least you tried your best and you have a home to live in during your retirement years.